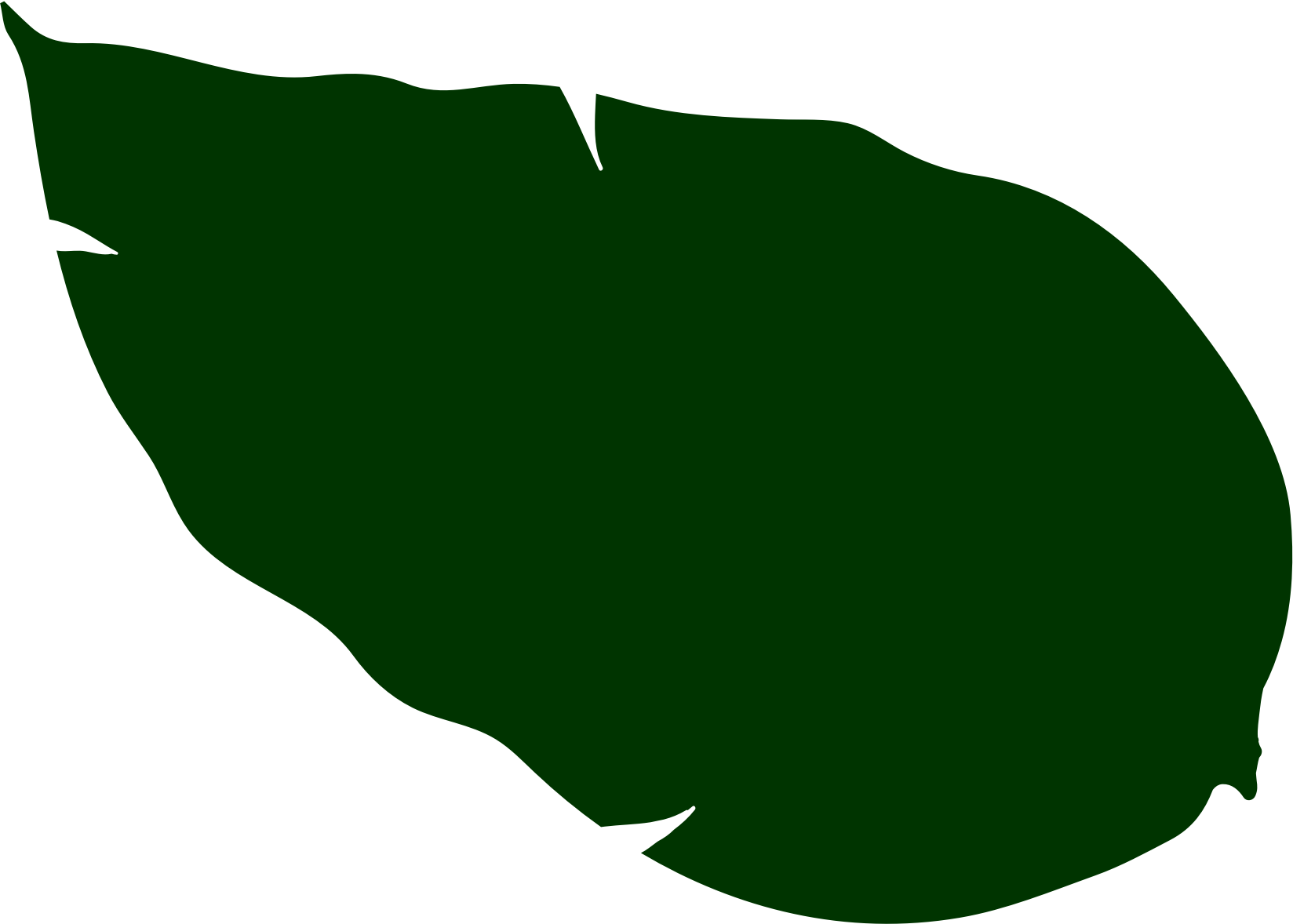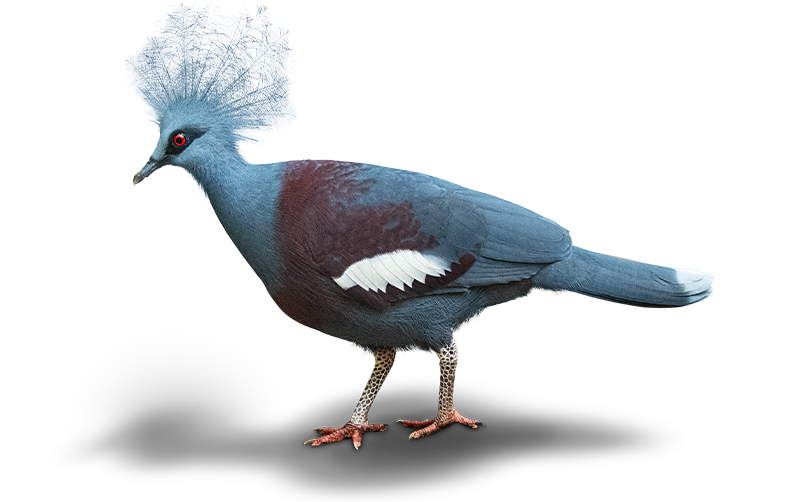 Mandai Wildlife Reserve, a unique wildlife and nature destination
Looking into the future, Mandai Wildlife Reserve is being positioned to become a unique wildlife and nature destination, which continues to be rooted in our core mission to protect animal species and contribute to a thriving planet. Under an exciting rejuvenation plan at Mandai Wildlife Reserve, five zoological parks will be integrated with distinctive nature-based experiences, green public spaces and an eco-friendly resort, providing access to a wide range of sustainable and ethical wildlife experiences.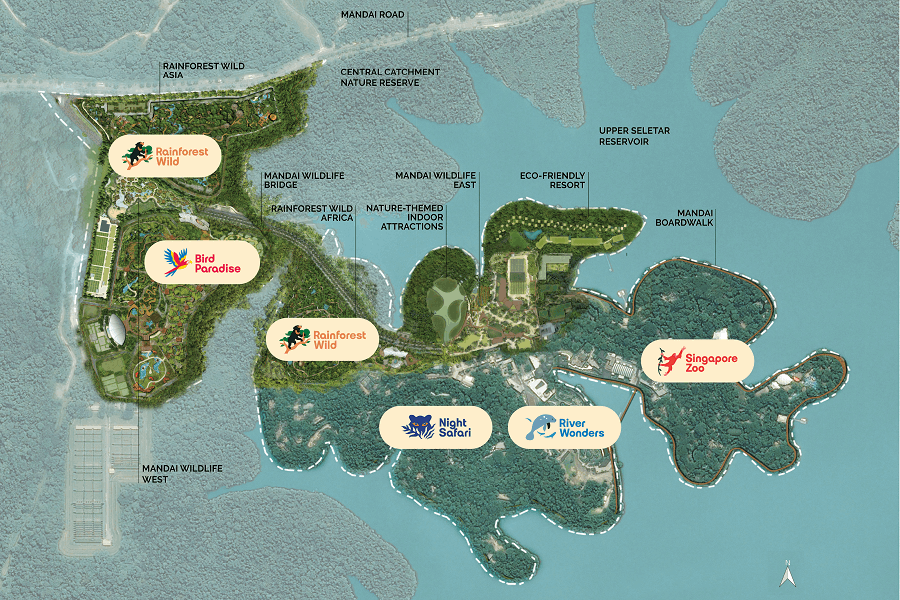 We have a vision to bring back the wonder of nature, for all of us and our future generations to enjoy. The project's three guiding principles are:
The Mandai rejuvenation project is being developed on land which used to house villages, farms, the former Mandai Orchid Garden, as well as existing zoo facilities. Guiding this development is a carefully conceived design and construction plan to ensure sensitivity to surrounding flora and fauna.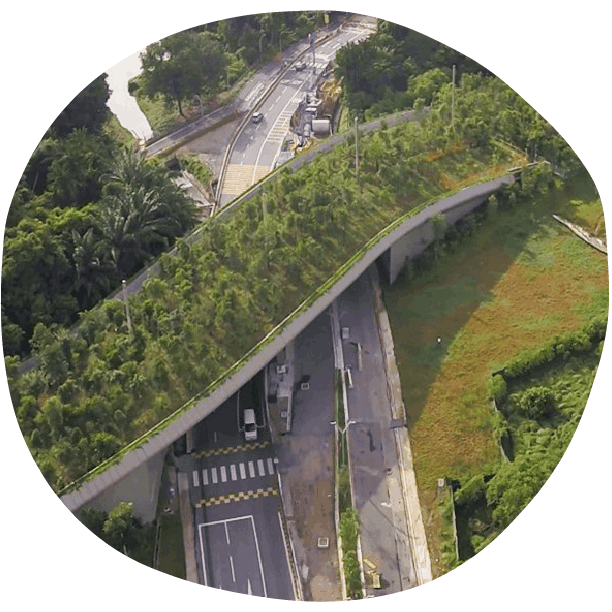 Facilitating wildlife connectivity
A dedicated bridge has been developed at Mandai Wildlife Reserve to facilitate habitat connectivity for local wildlife in the area. The Mandai Wildlife Bridge links the southern and northern sides of the Central Catchment Nature Reserve, which are separated by Mandai Lake Road, to provide safe passage for wildlife crossings. Fencing around the destination to act as a barrier to the road and guide animals towards the bridge. Besides the wildlife bridge, trees will be planted across the destination to provide a continual canopy connection and foliage for local wildlife to traverse.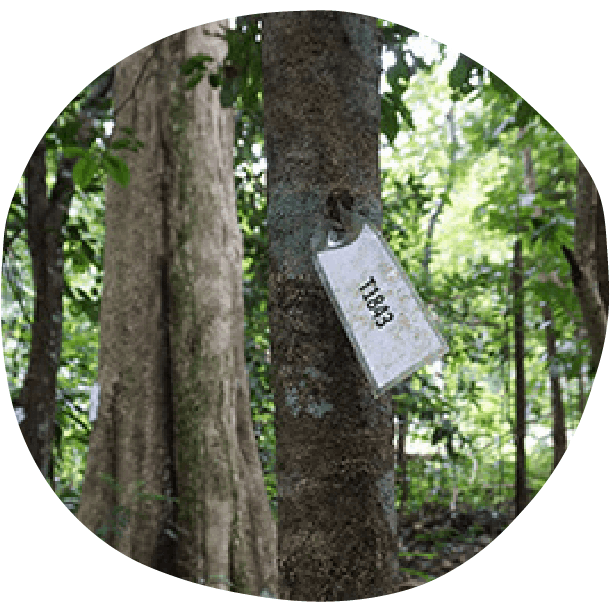 Conserving and enhancing the habitat
Trees on site are surveyed and tagged based on their species, health, size and conservation status. Those of conservation interest will be incorporated into park designs or transplanted. Saplings, tree ferns and rootballs suitable for transplanting will also salvaged and relocated within the destination. To create conducive green habitats for local wildlife, carefully curated native trees and plants will be planted as part of landscaping, while invasive species and weeds will be removed.
Environmental Impact Assessment
In 2015, Mandai Wildlife Group (MWG) gazetted the results of an Environmental Impact Assessment (EIA) for its plans to develop the area surrounding Singapore's zoological parks in Mandai into an integrated wildlife and nature destination that promotes sustainability and wildlife conservation. The Mandai EIA Report was commissioned by MWG and undertaken at a conceptual design stage, prior to development work. It surveys the baseline environmental conditions within the project site and evaluates potential environmental impact of the project. The Mandai EIA Report also includes recommended mitigation measures and an Environmental Management and Monitoring Plan (EMMP), which were approved by the relevant government agencies. An Environmental Advisory Panel (EAP) provided guidance and oversight for the EMMP.
Since the publication of the Mandai EIA Report, regular discussions on environmental management have continued with various stakeholders. As far as possible, design development and construction methods were aligned with the environmental management requirements stated in the Mandai EIA Report. However, as the project progressed into the detailed design development and construction phases, some refinements and/or changes in environmental management requirements were made so as to better account for unexpected developments, practicality and feasibility.
For revisions in designs and/or changes in environmental management measures from that in the Mandai EIA Report, MWG has adhered to the required Change Management process and conducted a series of consultations with its EAP and representatives from the nature community. Thereafter, approvals from the relevant government agencies are sought to formalise the changes to the Mandai EIA Report.
A summary of design updates and approved changes to requirements listed in the Mandai EIA Report can be found in the Addendum. The Addendum shall be read in conjunction with MWG's EIA Report dated 26 September 2016 and shall form part of the Mandai EIA Report.
The Mandai EIA Report along with the Addendum, are available for reference below.